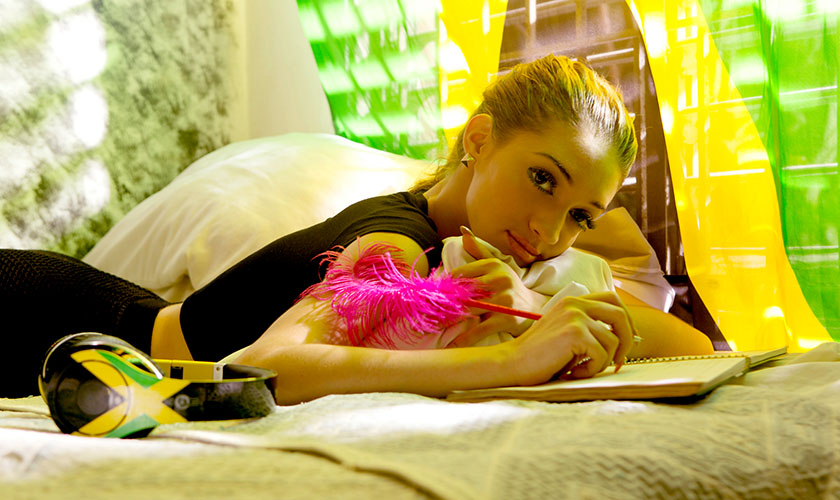 Samantha J Chats With Star Trident
Samantha J caught up with Barbadian based entertainment outlet Star Trident to chat about her debut single 'Tight Skirt,' promotional tour with Andrea Russett and more.
–
"Star Trident: Hey Samantha, thanks for taking the time to chat with us. Tell us a bit about yourself!
Samantha J: "I'm a 17 year old dancehall-pop singer-songwriter, born and raised in Jamaica."
Star Trident: You're currently on a promotional tour in the USA. How has the experience been thus far?
Samantha J: "I went on a two week radio promo tour along the east cost of the U.S. with Andrea Russett promoting 'Tight Skirt' and Andrea's new clothing line Flawdclothing. It was a great experience and my first time visiting many of these cities. I got the chance to meet DJs, PDs and MDs at radio stations which have been showing major support to Tight Skirt. Also i got the chance to meet up with some of my dedicated fans."
Star Trident: How did you and Andrea Russett end up on the road together?
Samantha J: "My team thought it was a good idea for me and her to tour together and promote my single (tight skirt) and her new clothing line."
Star Trident: What's been the best part of your trip?
Samantha J: "The best part of my trip was when I did a small performance for the staff of BET and managed to get a standing ovation from them in response. This actually lead to me being the opening Live performance for BET's 106 and Park."
Star Trident: You killed it on BET 106 & Park! What was that experience like for you?
Samantha J: "My performance on BET's 106 and Park was an overwhelming experience. The audience response was great and they were waving Jamaica flags and singing along."
–
Read the rest of the interview at Star Trident.