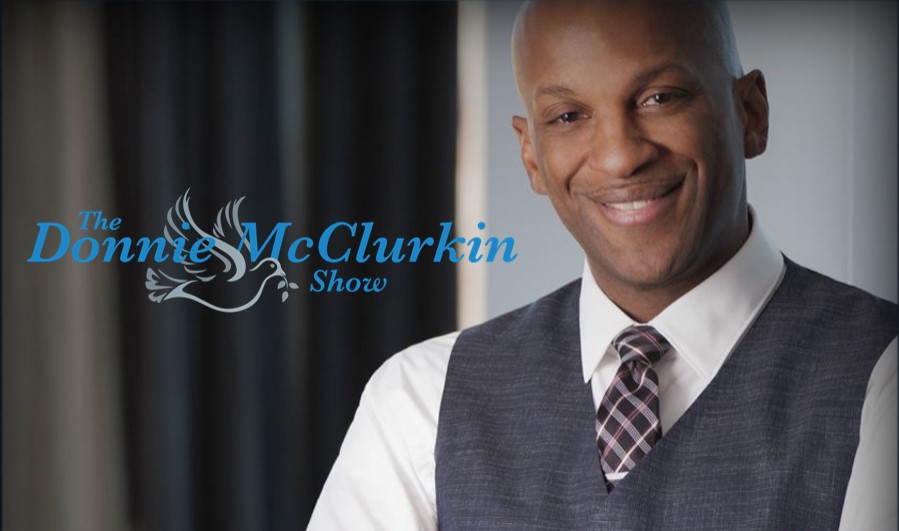 THE DONNIE McCLURKIN SHOW
Ratings Proven! Fun! Entertaining! Inspirational!
Simply the best produced and highest performing program in the history of its genre customized for both Inspirational and all flavors of Urban radio. The powerful combination of inspiration , entertainment , and out-of-the-box creative programming has set a new gold standard for success in Urban Syndication.  It's airing and #1 in most of the major markets including NYC and Philly.
WEEKDAYS
The Donnie McClurkin Show
1 Hour Daily Show – The latest hit gospel music plus interviews and PPM-friendly Benchmarks – Contemporary format
The Donnie McClurkin Gospel Gold Show
1 Hour Daily Show – Donnie tells stories while playing the greatest hits of the format  – Gospel Gold format
A Personal Note (Bonus with either Daily Show)
Daily Vignette that will educate and inspire (1 min.)
WEEKENDS
The Donnie McClurkin Weekend Show
Available in 2 Hour or 3 Hour Shows – Contemporary format complete with PPM-friendly benchmarks
The Donnie McClurkin Gospel Gold Weekend Show
2 Hour Show – Gospel Gold format where Donnie digs in his crates to play the top testing Gold favorites
GENERAL INFORMATION
The Donnie McClurkin programs are expanding to meet the growing needs of our affiliates for ratings-proven and advertiser-friendly programming. Airing on the biggest Urban and Inspirational radio stations in the country for the past 16 years including WBLS NYC, WDAS Philadelphia, WPZE Atlanta, and WPRS in Washington DC just to name a few, the programming has grown to include two daily one-hour shows (one for the contemporary format and another for Gospel Gold), weekend programming for 2 and 3 hours in the Contemporary format and 2 hours in the new Gold format,  and the award-winning short form Personal Note now being offered as a bonus for either weekday offering.