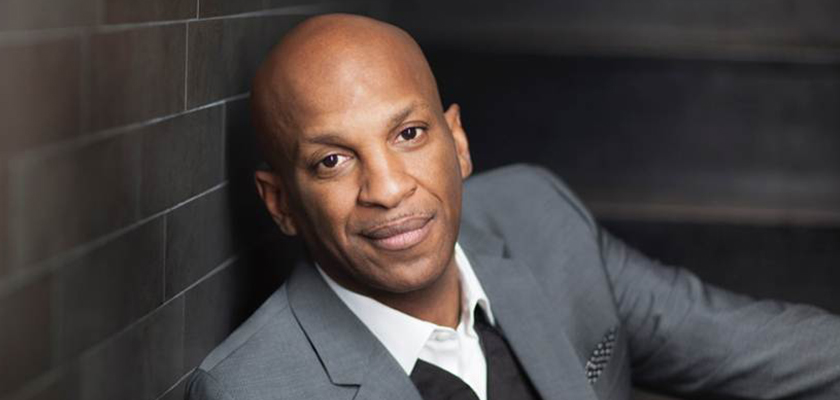 The Donnie McClurkin Show Celebrates Ten Years On Air With A String Of Services
THE DONNIE MCCLURKIN SYNDICATED RADIO SHOW CELEBRATES
10 YEARS ON THE AIR WITH PRAISE & WORSHIP SERVICES
WTLC 1310 The Light Gospel Radio on Board to Join McClurkin in the Celebration!
Los Angeles, CA (May 25, 2016) – The Donnie McClurkin show continues to increase in popularity with fans and find new markets to call home as the national program celebrates.
10 years on the air.  Last year the show made history shooting to #1 in New York (two consecutive months) and Philadelphia while capturing top spots in several other cities.
According to the July 2015 Nielsen PPM ratings for adults 25-54, The Donnie McClurkin Show scored a 12.5 share on New York City's Emmis-owned WBLS 5a-6am, beating out the popular all-news station WINS by almost two full share points. To be a #1 show on an Urban station is close to impossible. To be a #1 inspirational show is virtually unheard of in the radio industry so TDMS defied all odds.  The show is syndicated by Westwood One and Gary Bernstein's Oceanic Tradewinds and produced by T&T Creative.
"I'm thankful that this show can reach multitudes across the country and around the world, providing great music and information that inspires listeners to this degree. We're reaching millions and looking to reach millions more!" says McClurkin.
On Saturday, June 18th the multi-city tour will roll through Indianapolis stopping at Emmanuel Missionary Baptist Church located at 4958 Ribble Road where the Sr. Pastor is Darryl K. Webster.  The radio anniversary tour is the artists' special thank you to all his supporters who have faithfully tuned in over the years.  The Donnie McClurkin Show airs on the local 1310 AM 24 hour gospel station and the WTLC Family will be on hand for the night of celebration.
The Evening with Donnie McClurkin includes a powerful night of the spoken word, praise and worship and new songs from the gospel singer's upcoming CD on RCA Records, later this year.
The new single, "I Need You" is generating major buzz at gospel radio and getting great feed-back from McClurkin's social media fan base.   No date set yet for the upcoming CD that's set for release on RCA Inspiration later this year.
DATES: AN EVENING WITH DONNIE MCCLURKIN
7/30                         Baltimore, MD                          Israel Baptist Church
7/31                         New York, NY                         Grant Memorial Park
8/20                         Dallas, TX                                 Inspiring Body of Christ
8/21                         Cincinnati, OH                       Sawyer Pointe Park
8/25                         Richmond, VA                       St. Paul's Baptist Church
8/26                         Charlotte, NC                         Rock Church Center
8/27                         Fairburn, GA                           Open Bible Church
9/18                         Norfolk, VA                              Rock Church
9/24                         Montgomery, AL                 Safe Harbor Church
TBS                            Chicago, IL                             TBS
10/?                          Detroit, MI                              Perfecting Church
For more information contact: Erma Byrd via email: erma@ebyrdcom.com or (213)382-3656.