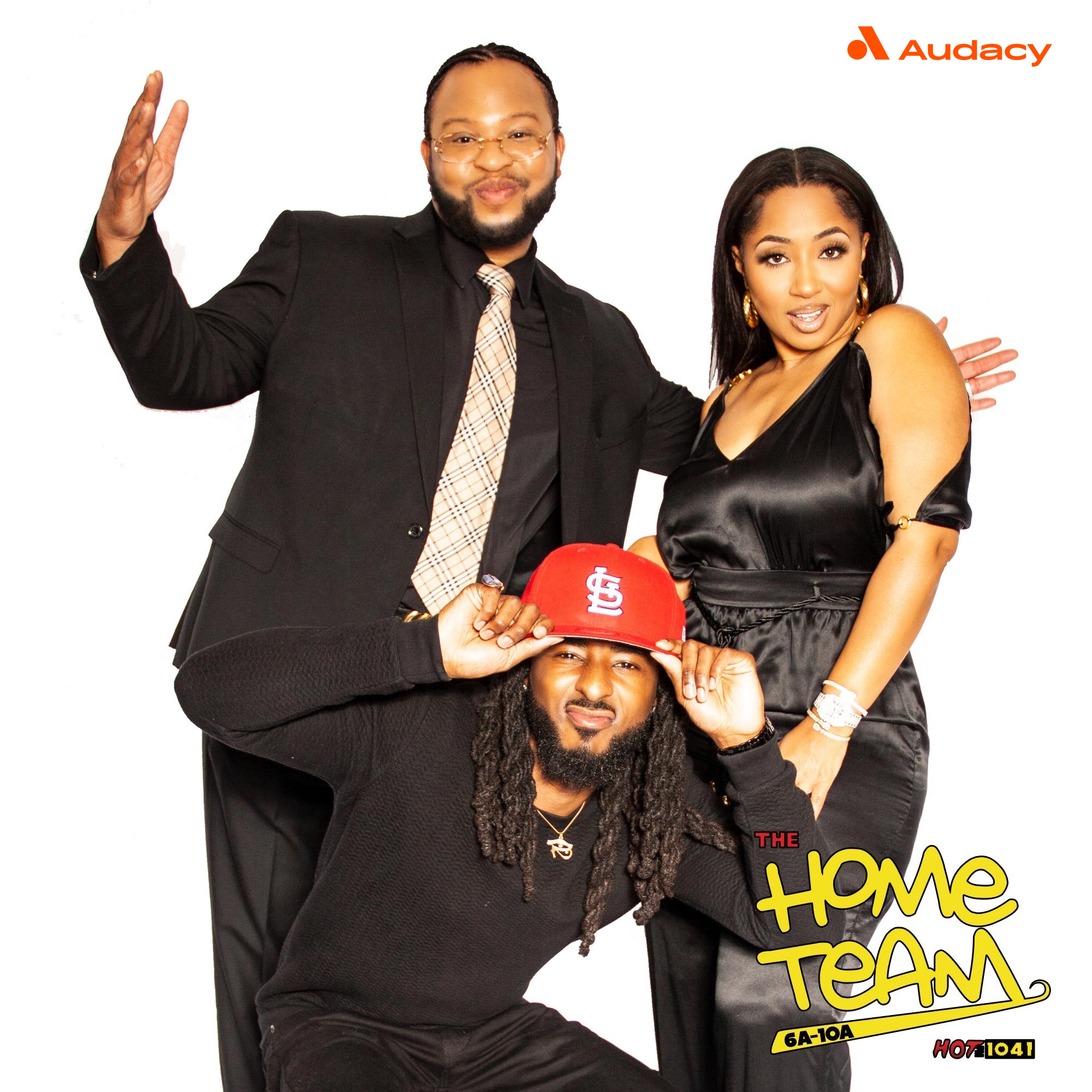 AUDACY DEBUTS NEW MORNING SHOW ON HOT 104.1 IN ST. LOUIS
Audacy announced a new morning show on HOT 104.1 (WHHL-FM) in St. Louis. The station will debut "The Home Team," starring St. Louis natives Shorty Da Prince, Brittish Williams and Andrew Caldwell, weekdays from 6:00 a.m. to 10:00 a.m. CT beginning July 11. A "best hits" version of the show will air Saturdays from 8:00 a.m. to 10:00 a.m. CT.
"We're proud to bring together three immensely talented individuals to create a new morning show catered to the St. Louis community," said Becky Domyan, Senior Vice President and Market Manager, Audacy St. Louis. "This cast brings a combination of experience, entertainment, content, and celebrity status to St. Louis. This is going to re-energize the market and reinvigorate St. Louis radio."
"I'm excited about bringing back great local radio to St. Louis," said Shorty. "I'd like to thank Derrick Greene, Becky Domyan, Reggie Rouse, Dave Richards, and the rest of the Audacy team for their confidence and support as well as my agent, Gary Bernstein. We are going to take over St. Louis mornings!"
Shorty is a celebrated St. Louis radio personality and recording artist who started his radio career at KATZ-FM in St. Louis when he was only twelve years old. Other No. 1-rated stops along the way include WGPR-FM in Detroit, WKYS-FM in Washington D.C. and WENZ-FM in Cleveland. Shorty is also well known for his years of hosting BET's "106 and Park." He is also a successful recording artist signed previously to Atlantic Records and is the creator of the "STL Fest" musical festival.
Williams is a radio and television personality, influencer, host, and entrepreneur currently starring in the hit television show Basketball Wives on VH1. Williams has also collaborated with numerous brands to enhance their businesses and visibility and is the CEO of two brands – Shop Gossip Girl and The House of Hair.
Caldwell, also known as Mr. Delivert, is a social media influencer who gained national fame in 2018 when his church video went viral.
Listeners can tune in to HOT 104.1 (WHHL-FM) in St. Louis on air, as well as nationwide on the Audacy app and website. Fans can also connect with the station on social media via Twitter and Facebook.
About Audacy: Audacy, Inc. (NYSE: AUD) is a leading multi-platform audio content and entertainment company with the country's best collection of local music, news and sports brands, a premium podcast creator, major event producer, and digital innovator. Audacy engages 200 million consumers each month, bringing people together around content that matters to them. Learn more at www.audacyinc.com, Facebook (Audacy Corp) and Twitter (@AudacyCorp).
CONTACT: David Heim, Audacy, 908-472-3927, David.Heim@Audacy.com