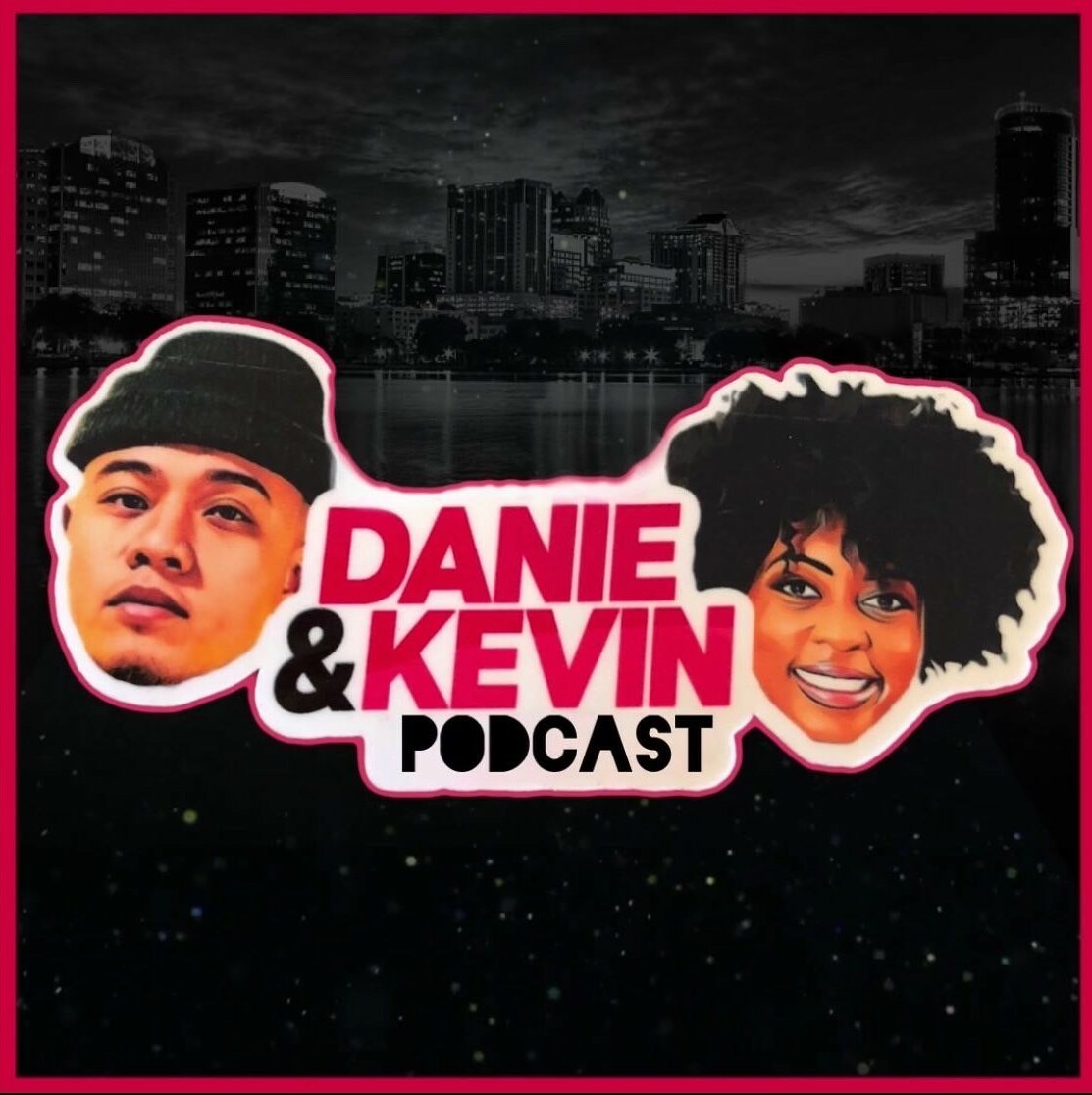 Danie and Kevin Launch Podcast
Danie And Kevin Announce Podcast While On The Airwaves Of IHeartRadio! 
Former highly-rated Power 95.3 morning radio hosts Danie and Kevin are back and they are doing it on their own terms. "Their popular radio show recently ended abruptly in Orlando as a result of a station sale leaving thousands of loyal listeners unhappy and unfulfilled with the available offerings," says agent/syndicator Oceanic Tradewinds' Gary Bernstein.  As a result, Danie and Kevin are launching their own podcast which is debuting today on YouTube in video form and available July 13th on Apple, Google, iHeart, Spotify, and wherever podcasts are heard. Danie and Kevin will release fresh podcast episodes every Wednesday and Friday complete with their creative radio bits like "The Birthday Song" and "Preach The Meme" that were favorites on their radio show, plus they will give an in depth real look into what's happening in their lives.
Will Calder, former Power 95.3 Program Director says, "Our job is to make people feel something, and Danie and Kevin make people feel something special every day. They will be huge in the podcast space as their daily content is sorely missed."

Since their departure from radio, Danie and Kevin have seen an outpouring of love from the local Orlando community whereby even morning show competitor, Johnny Magic, offered a shout-out to them the day after they signed off.

Speaking of former competitors, Danie and Kevin just hosted their very own Fourth of July holiday mix airing on iHeartRadio's 104.5 the Beat in Orlando. iHeartRadio's Program Director D. Strong says, "I've had my eyes on them for a while and when I found out they were available, I knew I had to get them on the Beat! They represent the culture, and the chemistry between them is a match made perfect for the airwaves!"

For radio affiliation, interviews, or advertising opportunities, interested parties should contact Gary Bernstein at 508-245-1776 or gary@oceanictradewinds.com.  To learn more about Danie and Kevin, click on the video link: https://youtu.be/xx2WRAYv1mc
About Danie and Kevin:
Danie and Kevin are best friends, roommates, and at times, pains in each other's butts! This best friend duo met five years ago on Orlando's 101.9 AMP radio, where Danie was the afternoon host, and Kevin was the night host and DJ. They realized early on that they had undeniable chemistry, and since then, they have been inseparable – literally, since they lived together for 2 years. Danie is originally from Atlanta, GA, and her radio career has taken her from the newsroom of Clear Channel Atlanta where she started her career as a traffic reporter and producer, to a personality on stations in Albany, NY; Poughkeepsie, NY; Rutland, VT; Boston, MA; Tampa, FL, and most recently morning show host and assistant program director in Orlando, FL.  Kevin is originally from Kissimee, FL, and his radio career has taken him to Tampa and Orlando, FL, while his DJ talents have taken him to cities like, New York, NY; Philadelphia, PA; San Diego, CA; Dallas, TX, and more. Together, these two have creativity, work ethic, and on-air presence that is unmatched, and the authenticity that they bring to the airwaves is something that programmers dream of.
ABOUT VIDEO >> https://www.youtube.com/channel/UCJov3tZ2c2xGcCABB5cHL-w/featured
Facebook: https://www.facebook.com/DanienKevin/photos/a.3042543972674250/3115289545399692
Instagram: https://www.instagram.com/p/CfmtT8FPpYR/?utm_source=ig_web_copy_link