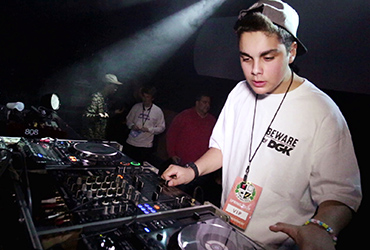 DJ Josh Bernstein Spinning @ CINCO 3 starring Jesse McCartney & MORE
JUST ADDED!
Cinco 3 starring Jesse McCartney with special guest DJ Josh Bernstein! Coming fresh off his gig in front of 4 thousand people at Amazura in NYC, here comes DJ Josh Bernstein coast to coast to LA joining up with DJ OZ. Josh spins at one of the biggest social media events of the year going on May 3rd 2015 at Club Avalon in Hollywood.
For more information click here to find out more.
Also, you can vote for Josh B at this link to help get him to Electric Adventure!