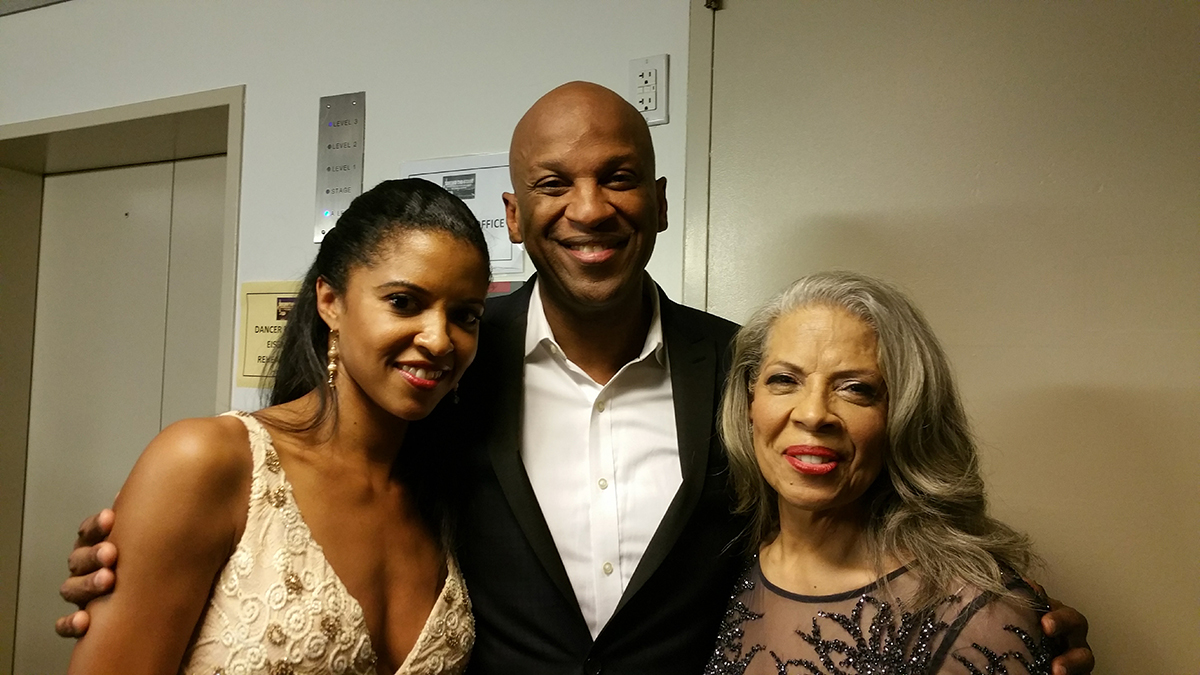 Donnie McClurkin Takes Center Stage At The Kennedy Center With President Obama And Michelle Obama
GOSPEL SINGER AND SYNDICATED RADIO HOST DONNIE MCCLURKIN TAKES CENTER STAGE AT THE KENNEDY CENTER FOR HISTORIC NIGHT WITH THE PRESIDENT AND FIRST LADY
McClurkin's Radio Program Makes History Again Scoring #1 Ratings in New York and Philadelphia #2 in Washington, DC in only Two Months!
_________________________________________________________________________________________________________________
(Los Angeles, CA) – Three-time GRAMMY®, 11-time Stellar, and three-time Dove Award winning singer/songwriter and syndicated radio show host, Donnie McClurkin, will take part in the upcoming TAKING THE STAGE: African American Music and Stories that Changed America. The two-hour television special will air Thursday, January 12th on ABC (9:00-11:00pm) just a few days before the Inauguration. It will mark one of the final public events attended by President Obama and First Lady Michelle Obama, who were two of the most enthusiastic guests in the audience. TAKING TO THE STAGE occurred in conjunction with the festivities that were scheduled around the opening of the new Smithsonian National Museum of African American History and Culture in Washington D.C..
Special guests include: Donnie McClurkin, Angela Bassett, Dave Chappelle, Chuck D., Doug E. Fresh, Savion Glover, Tom Hanks, Samuel L. Jackson, Quincy Jones, Rashida Jones, Elijah Kelley, Janelle Monae, Jada Pinkett Smith, Will Smith, Octavia Spencer, Chris Tucker, Jesse Williams, Oprah Winfrey, Stevie Wonder, Patti Austin, Christina Aguilera, Alvin Ailey dancers, Jon Batiste, Shirley Caesar, Chloe x Halle, Gary Clark Jr., Common, Cynthia Erivo, Fantasia, Jamie Foxx, Robert Glasper, Dave Grohl with Trouble Funk, Herbie Hancock, Gladys Knight, John Legend, Mary J. Blige, Mary Mary, NeYo and Usher.
The Donnie McClurkin radio program is arguably the most successfully Urban/Inspirational program in the contemporary radio era. In the latest Nielsen PPM ratings, Donnie's radio program scored #1 ratings with an 8.9 share on Emmis-owned WBLS in NYC and #1 ratings with an 11.7 share on iHeartradio owned WDAS in Philadelphia. The award winning radio program airing in over 70 markets nationwide recently added Radio One owned Praise 104.1 in Washington DC and Donnie more than doubled the ratings in its first 2 months whereby the station has vaulted to #2 with a 9.6 rating. Donnie's radio programs air both weekdays and weekends and are produced by T&T Creative and syndicated through Gary Bernstein's Oceanic Tradewinds in partnership with Westwood One. For info on affiliations, contact Gary Bernstein at gary@oceanic.such.website . (Source: Nielsen December PPM ratings, adults 25-54, M-F 5a-6a, AQH Share )
For additional information and updates on Donnie McClurkin, visit:

Websites: www.donniemcclurkin.com / www.oceanictradewinds.com and www.donniemcclurkinepk.com

Facebook: www.facebook.com/thedonniemcclurkinshow
Twitter: www.twitter.com/Donnieradio