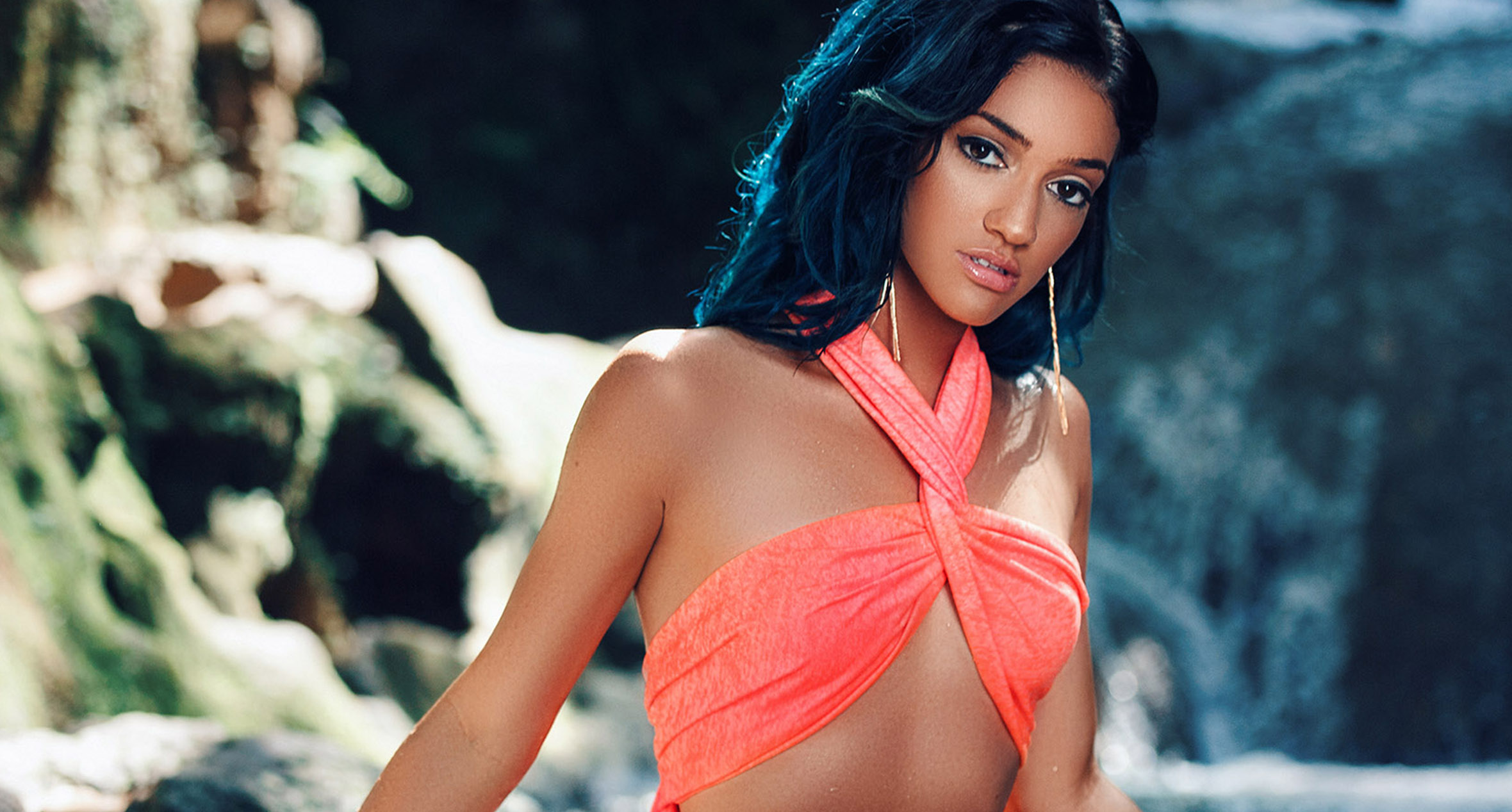 Samantha J 'Bad Like Yuh' Music Video
Samantha J's highly anticipated 'Bad Like Yuh' music video premiered today, and in the clip, we see the singer living life in her hometown of Ocho Rios, Jamaica. The video embraces the concept of "I Live Where You Vacation." giving global audiences a glimpse into the life of the unique artist that is Samantha J.
Samantha J meets up with her closest friends, and together they explore the beautiful island; roller blading through the streets, adventuring on Dune Buggies, enjoying time at the beach, playing at the river and spreading love throughout her community.
"Getting to shoot a music video with all my real friends in Jamaica is just a dream come true and to shoot it on my 19th birthday, it doesn't get any better than that! Watching this video truly puts a smile on my face. I always tell people they should take a trip to Jamaica and this video is the trip I would take them on," said Samantha J about the experience.
Produced by Jamaican hit maker Washroom Entertainment; it is a reggae tinged hit, with a catchy chorus and chill vibe that gives listeners a taste of her roots and lifestyle. The song has already started to generate heat on Caribbean airwaves Zip FM and Fyah 105 FM in Jamaica, and is now beginning to make its rounds worldwide.
The Oceanic Tradewinds / Columbia Records artist last single 'League of My Own' featuring Dej Loaf peaked at #25 on the Mediabase Rhythmic Chart. Before that, her breakthrough record 'Tight Skirt' scored over 4+ million views on YouTube and was namely the song launching the teen model, singer & songwriter into a very promising recording career. Besides touring the US and Canada, Samantha J has also been busy in studio with Redone and R. City, Jim Jonsin, JR Rotem, Supa Dups, and the Stereotypes working on her debut Album.
Oceanic Tradewinds President Gary Bernstein says," this video and song is the beginning of an international movement. We can't wait to play for her fans what Samantha J and a very talented group of Grammy award winning producers and writers have come up with to bring the sounds of Jamaica to the world!"
For more on Samantha J, visit all her socials @SamanthaJLive.