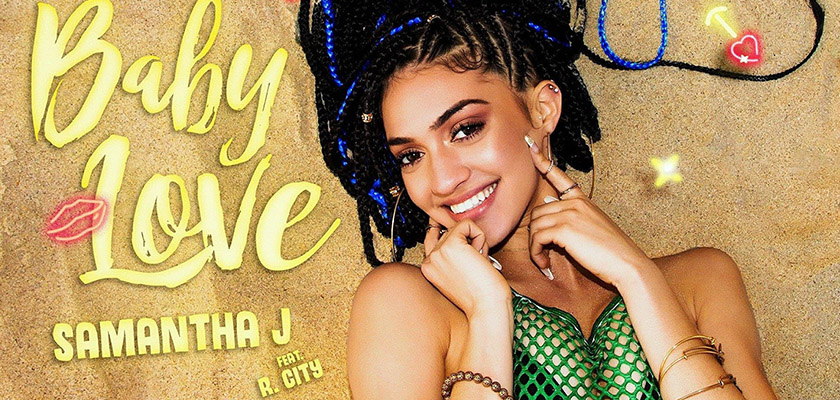 Samantha J Debuts New RedOne Produced Single & Music Video 'Baby Love' Feat R. City
Oceanic Tradewinds in partnership with Sony Norway for Europe has just released the highly-anticipated Samantha J single, 'Baby Love,' produced by the iconic RedOne. The multi Grammy-award winning producer, best known for being the genius behind Lady Gaga's biggest hits says, "I have finally found someone who can take it big globally. It is going to be the biggest thing on the earth!".
Grammy-award winning songwriters R. City worked with RedOne and Samantha J in studio, completing six smash hits in just two days.
Samantha J has performed 'Baby Love' to numerous sold out arenas across Europe, including Oslo, Stockholm and Copenhagen. Gary Bernstein, President of Oceanic Tradewinds, says, "'Baby Love' will be the first release of many planned for Samantha J under the Oceanic/Sony Norway umbrella. Kobalt Music will be handling the 'Baby Love' release outside of Europe."
The 20-year-old face of Jamaican Pop has been in studio consistently, making sure that her fans will have a steady dose of new music to enjoy in the coming months. She says, "I am so excited to give my fans all the new music that I have been working on for the past year. I really have enjoyed the writing process and also performing the songs in front of so many people in Europe."
Click Here To Stream 'Baby Love' Right Now!
Follow Samantha J on her ongoing journey:
Instagram: http://instagram.com/samanthajlive
Facebook: http://facebook.com/samanthajlive
Twitter: http://twitter.com/samanthajlive
Also, be sure to follow Oceanic Tradewinds on:
Facebook: https://www.facebook.com/OceanicTradewinds/
Twitter: https://twitter.com/oceanictradewds
Instagram: https://instagram.com/oceanictradewinds/