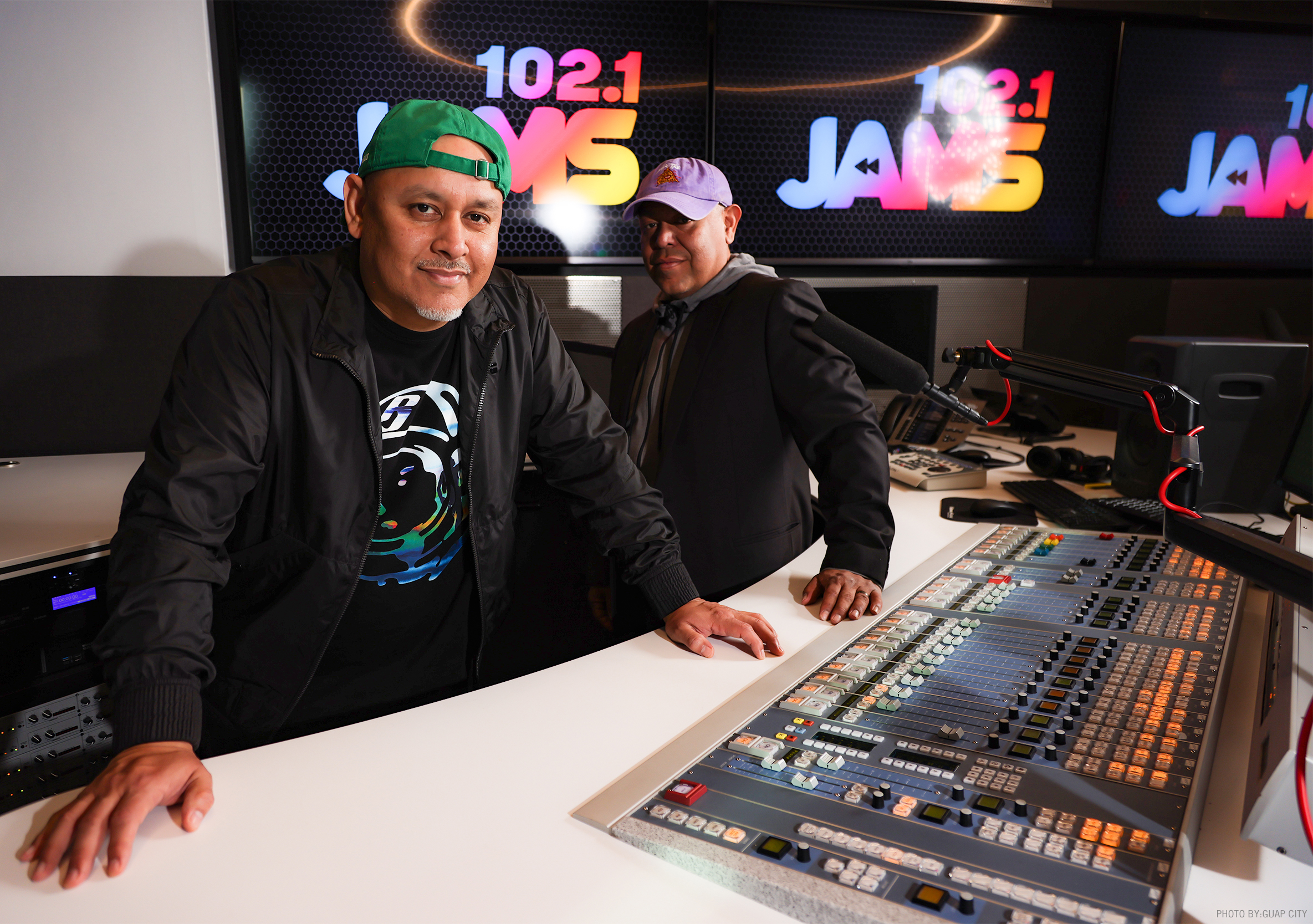 The Baka Boyz Daily Show adds KRBQ 102 Jams in San Francisco for Mornings
LOS ANGELES, CA, January 17, 2023 — Eric and Nick Vidal aka the Baka Boyz are now hosting mornings on Audacy's KRBQ in San Francisco.  The daily show is now on 20 plus stations including KOAS 'Jamin 105.7' Las Vegas, KLBU 'Jammin 94.7' Santa Fe, WUSY 'Real 96.1' Chattanooga, and KBHH 'Forge 95.3' Fresno.
Michael Martin, Audacy's SVP of Programming and Head of Musical initiatives says, "On the first day in Morning Drive, Eric and Nick had the whole station buzzing. They literally brought the station to life! The Baka Boyz energy, chemistry, authenticity, and overall fun personalities can't be duplicated.  I'm ecstatic to have the Baka's hosting morning drive on KRBQ in San Fran! They were amazing in their previous run in this market. Honestly, they haven't missed a beat since then and sound better now than ever. They truly understand both the science and art of consistently creating GREAT radio!"
The Baka Boyz say, "This is a return to our roots. We were offered a national syndication deal for a weekend mix show 20 years ago while we were doing mornings at KMEL.  It's a dream come true to come back to the Bay Area with 102 Jams and the great Audacy San Francisco team. A great thanks to Dave Richards, Michael Martin, Gary Bernstein, and the folks at Compass Media Networks for making this happen."
For more information or to reserve your market on the Baka Boyz Daily show, contact Nancy Abramson at nabramson@compassmedianetworks.com or Gary Bernstein at gary@oceanictradewinds.com
ABOUT THE BAKA BOYZ
For over 30 years, the Baka Boyz, Eric and Nick Vidal, has been a rock-solid winning brand both as a weekend syndicated product and as a daily show in markets as diverse as Los Angeles, Miami, Boston, Dallas, San Francisco, Kansas City, San Diego, Orlando, and Portland, Oregon. The Baka Boyz, Oceanic Tradewinds and Compass Media Networks joined forces August 2020.
ABOUT OCEANIC TRADEWINDS 
Gary Bernstein, President/COO of Oceanic Tradewinds, has over 30+ years of experience in all aspects of the entertainment industry. As a super media agent, syndicator, music manager, and producer, Bernstein is known for building and/or creating the largest audio content footprint in the contemporary radio era including Rickey Smiley, Wendy Williams, Frank Ski, Russ Parr, Donnie McClurkin, Yolanda Adams, Jekalyn Carr, Al Sharpton, Roland Martin, Rick Party, and the Baka Boyz, just to name a few.
Learn more Here: www.oceanictradewinds.com