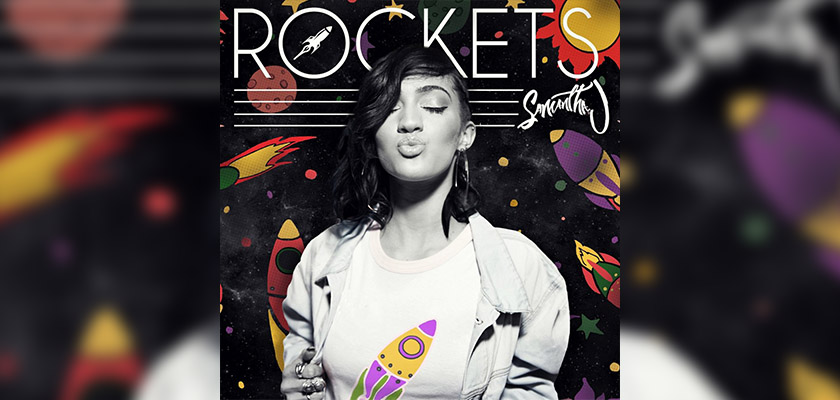 The Samantha J Music Launch Has Begun
When Samantha J took a break from the USA to focus on Europe, folks were questioning why the sudden geographic shift. The answer was simple: she wanted to fire out releases that were more aligned with today's musical climate.
The Samantha J feature on "Light It Up" with Marcus & Maritnus hit Double Platinum in Norway, and further, the Scandinavian region with close to 20 million streams.
Fresh off the RedOne produced "Baby Love" featuring R. City released on Sony Norway through Europe and Kobalt Music for the rest of the world, Samantha J just fired away again with "Rockets," produced by Norwegian hitmakers Erik and Kriss.
Needless to say, the reaction to the "Rockets" music video has been amazing on YouTube/VEVO with a 98% satisfaction index. Filmed on the streets of Oslo, Norway, underwater, and in an Almond Milk bath consistent with Samantha's vegan lifestyle, she took a more mature creative approach that thrilled her rapidly growing fan base.
Looking to the immediate future, Oceanic Tradewinds CEO Gary Bernstein says, "we have several strong singles already lined up and we are continuing to make new music. We feel the best way for Samantha J to be defining her own lane is to put an exclamation point on the product by firing out lots of quality product that is both great and true to her brand."
Lately, Samantha J wave continues to grow, Oceanic Tradewinds has added Compro Management to assist in her growth overseas. "The music will do the talking backed by an outstanding international team," says Berstein. Oceanic Tradewinds had also been meeting up with several brand partners who want to take full advantage of Samantha's growing social following linked to her forward thinking style,and enhanced by her health conscious Vegan Lifestyle. "There is no mystery to her brand," says Berstein. "We are an international pop/Island music platform combining an authentic Jamaican sound with an attitude and edge that will stand out in today's marketplace.
Follow Samantha J on her ongoing journey:
Instagram: http://instagram.com/samanthajlive
Facebook: http://facebook.com/samanthajlive
Twitter: http://twitter.com/samanthajlive
Also, be sure to follow Oceanic Tradewinds on:
Facebook: https://www.facebook.com/OceanicTradewinds/
Twitter: https://twitter.com/oceanictradewds
Instagram: https://instagram.com/oceanictradewinds/