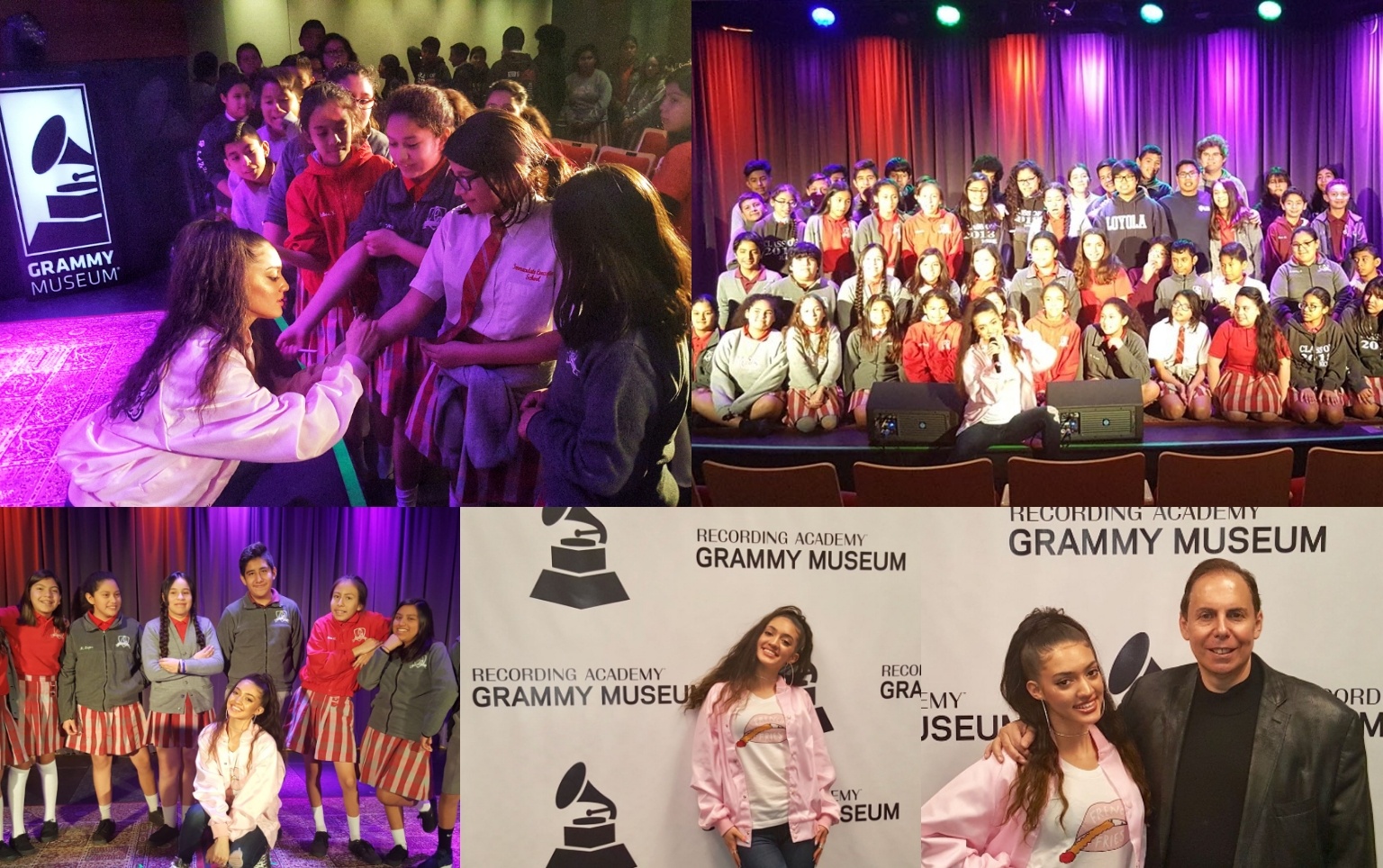 Samantha J Kicks Off 2018 Grammy Week In Style
Samantha J was selected by the Grammy's to participate in the Pre-Grammy events at the Grammy Museum's Exclusive Backstage Pass series at LA Live. Samantha J, a rising singer/songwriter from Jamaica, recently completed a European tour highlighted by the double Platinum feature on the hit song "Light It Up" Samantha also has been recently in the studio in Los Angeles and Norway getting ready for a series of releases on Oceanic Tradewinds and Sony Music Norway.
When asked what it was like to be a part of the Grammy Experience, the young Jamaican said", it was both an honor and a pleasure to grace the Grammy Museum stage and be a part of such a cool event and meet so many great young kids." Samantha J is in good company as part participants have included Stevie Nicks, John Legend, Maxwell, the Jonas Brothers, and Smokey Robinson.
Follow Samantha J on her ongoing journey:
Instagram: http://instagram.com/samanthajlive
Facebook: http://facebook.com/samanthajlive
Twitter: http://twitter.com/samanthajlive
Also, be sure to follow Oceanic Tradewinds on:
Facebook: https://www.facebook.com/OceanicTradewinds/
Twitter: https://twitter.com/oceanictradewds
Instagram: https://instagram.com/oceanictradewinds/