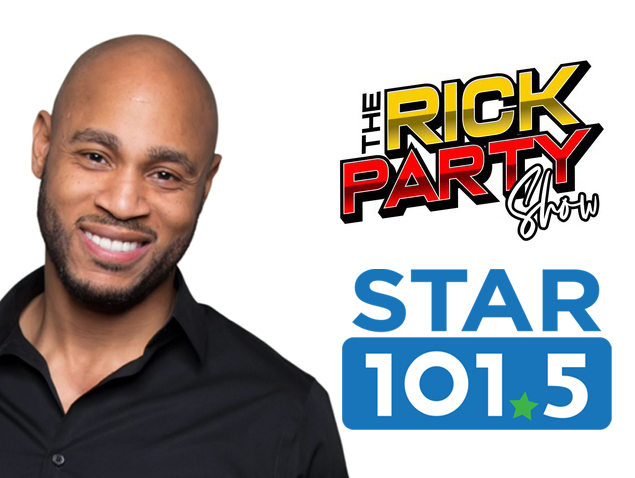 Oceanic Tradewinds/ Compass Media Networks Rick Party Syndication Welcomes Hot AC KPLZ Seattle for Nights!
BOSTON, MA January 24, 2022 — Recently kicking off on Audacy's WBMX Chicago weekdays 10 a.m. – 2 p.m., the Rick Party syndication machine is now adding yet another top 12 market in Lotus Seattle's KPLZ/STAR 101.5 for nights.
Lisa Adams, Program Director for KPLZ Seattle says, "I'm scoring one of the country's best air talents for nights. This is a huge win for us. Rick's on-air presentation is filled with warmth, charisma, energy, and personalized, localized, and topical content. Plus, no one can forget his incredible set of pipes!"
Gary Bernstein, President of Oceanic Tradewinds says, "Rick Party proves, once again, why he is arguably the most versatile and successful air personality in the country. After hitting #3 in Chicago last month with females on a fabulous throwback formatted station, Party is poised to showcase his skills on yet another major market station – KPLZ/STAR 101.5 in Seattle. Why settle when you can get Rick Party for cash or barter in virtually any format or any daypart." The Rick Party Show syndication is a product of Oceanic Tradewinds in partnership with Compass Media Networks and is serving all flavors of CHR and Urban in all day parts. For more info, contact Gary Bernstein at 508-245-1776 or gary@oceanictradewinds.com.
Rick has voiced promos for Fox, ABC, and BET (as the signature voice for many years) and is now the voice for ESPN's SportsCenter for weeknights as well as the newly minted voice for Audacy's The Score in Chicago.
ABOUT OCEANIC TRADEWINDS: Gary Bernstein, President/COO of Oceanic Tradewinds, has over 30+ years of experience in all aspects of the entertainment industry. As a super media agent, syndicator, music manager, and producer, Bernstein is known for building and/or creating the largest audio content footprint in the contemporary radio era including Rickey Smiley, Wendy Williams, Frank Ski, Russ Parr, Donnie McClurkin, Yolanda Adams, Jekalyn Carr, Al Sharpton, Roland Martin, and the Baka Boyz, just to name a few. Learn more at www.oceanictradewinds.com
ABOUT COMPASS MEDIA NETWORKS: Compass Media Networks is an entertainment company with a growing portfolio of well-branded programs, broadcast on thousands of radio stations and emerging digital platforms, reaching millions of listeners daily. See www.compassmedianetworks.com.
# # #
MEDIA ASSETS
Connect with Rick Party:
ALL THINGS RICK PARTY
https://solo.to/rickparty
Video: https://drive.google.com/file/d/1alVYgIf12TJHl83S9fzeBT2z2goTaIbt/view?usp=drivesdk