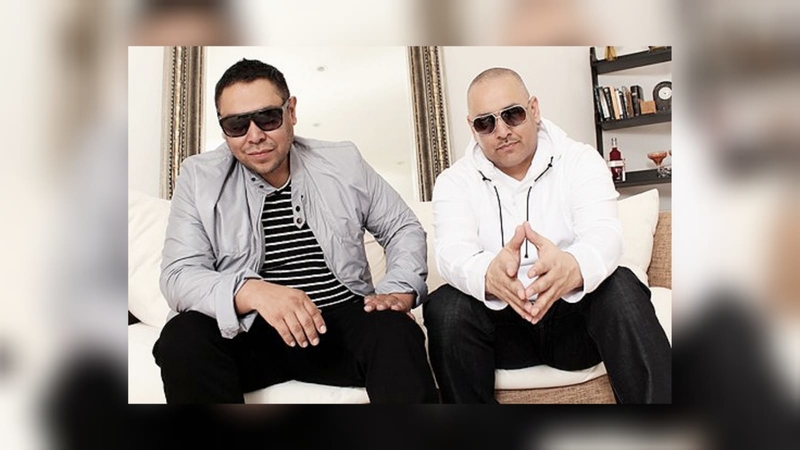 WESTWOOD ONE TAKING OVER SYNDICATION OF THE BAKA BOYZ
Westwood One, the largest audio network in the U.S., is taking over syndication of The Baka Boyz two legendary mix shows, effective immediately. For the past 17 years, The Baka Boyz have been serving up three hours of weekly mix programming customized for the mainstream pop, rhythmic, and Urban formats. The award-winning programs — All Star Hit Mix and the Hip Hop Master Mix — feature researched and tested hit records and air on over 60 stations nationwide.
Suzanne Grimes, EVP, Marketing for Cumulus Media and President of Westwood One says, "The Baka's are a proven commodity; they program their mix shows like a major market PD, with the right records, an energetic host presentation, and dynamic imaging. It sounds big, bold, and riveting."
Eric and Nick Vidal, aka the Baka Boyz, have set themselves apart from the pack as a model of consistency, quality, and success. As pioneering AM drive talent, they have succeeded in Los Angeles, San Francisco, and Miami, while inventing signature benchmarks such as the "roll call." Agent Gary Bernstein says, "The Baka's have been PPM friendly well before PPM was even the measurement of choice. They deliver quality, reliability, and an unmatched track record of success across all the contemporary music formats. We are excited to be with the Westwood One family and are looking forward to expanding our relationship in the future if the marketplace calls for a daily program."
For information on how to get The Baka Boyz in your market, contact Neal Bird at nbird@westwoodone.com or 310-840-4207.
[NEWS SOURCE: https://www.westwoodone.com/2018/07/31/westwood-one-taking-over-syndication-of-the-baka-boyz/ ]